THE GALLERY TEAM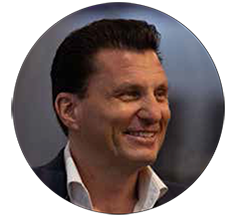 ANTHONY GERACI
Anthony Geraci is the Co-Founder and President of Geraci Stone Gallery. His unrivaled knowledge of natural stone comes from over 3 decades of experience as a second-generation member of the natural stone industry.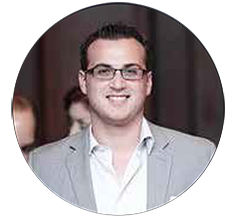 VINCENT MORMANDO
Vincent Mormando is the Co-Founder and Vice President of Geraci Stone Gallery. He graduated from Marist College with a bachelor's degree in Finance and has a passion for natural stone curation that has been refined over nearly 10 years working alongside the Geraci family.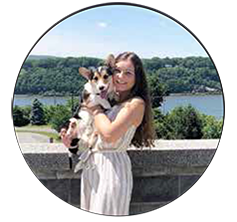 TÉA GERACI
Téa Geraci is the Geraci Stone Gallery Administrative Coordinator and the third-generation Geraci family member to work in natural stone. She holds a master's degree in Business Administration from Marist College and manages the day-to-day affairs and logistics of the Gallery.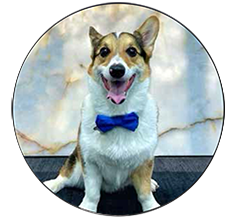 OLLIE G
Ollie Geraci, aka Ollie G, is the Chief Executive Curator of Geraci Stone Gallery. He is a lovable corgi with an honorary dog-torate in Natural Stone Selection who is known for his "Ollie's Picks of the Month" newsletter.